Incentivising Decentralized Finance
FRONT token incentives DeFi by Liquidity provision, Gas-less transactions, NFT acquisition & creation, & more..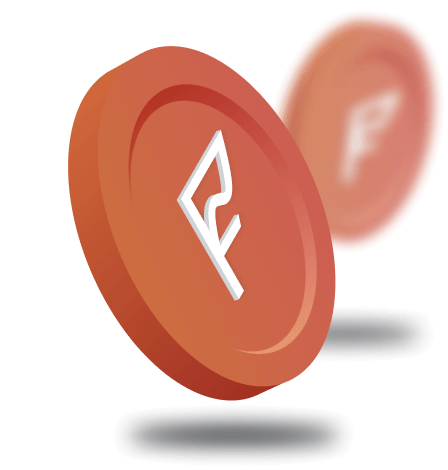 About Frontier
Frontier is a Crypto & DeFi, NFT wallet where you can send, store & invest in 4,000+ crypto assets. Earn passive income on your crypto by staking or supplying assets in DeFi apps and explore web 3.0 from a single place.
Gasless Transactions
$FRONT will subsidize gas fees on transactions made within the Frontier Suite of applications. Locking $FRONT in Frontier Vault will create eligibility for access to free and near-free transactions.
NFT Acquisition & Creation
Frontier will allow content creators, blockchain companies, and other industry leaders to acquire and issue non-fungible tokens natively. $FRONT will be the preferred form of payment available for token issuance, transfer, and destruction.
Liquidity Provision
Frontier will use $FRONT to bootstrap liquidity for various decentralized protocols and platforms. Users will also be able to provide liquidity to pools using $FRONT and receive yield.
Deflation via Integration
Frontier will require that a portion of proceeds from grant and fee-based B2B integrations be collected via $FRONT. The more integrations that we release, the stronger the value accrual for $FRONT.
Incentivization Protocol
The suite of Frontier applications will contain a new incentivization layer in which users will gain eligibility for rewards in the form of $FRONT based on how much native app activity they perform.
Referrals
Frontier will develop a referral system that incentivizes users to bring their friends into DeFi. Community campaigns will also involve distributing $FRONT to members who have demonstrated a strong desire to help improve our ecosystem.
More to come...
Economic Model
We designed $FRONT for immediate, mid-term, and long-term value capture. Seed commits to long-term strategic partnerships and project growth entering the 2021 year. Private commits to mid-term value capture through liquidity provision private importance to our market awareness, and public involvement in our success. We believe that $FRONT's value capture and market positioning will make all rounds pleased. View team burn.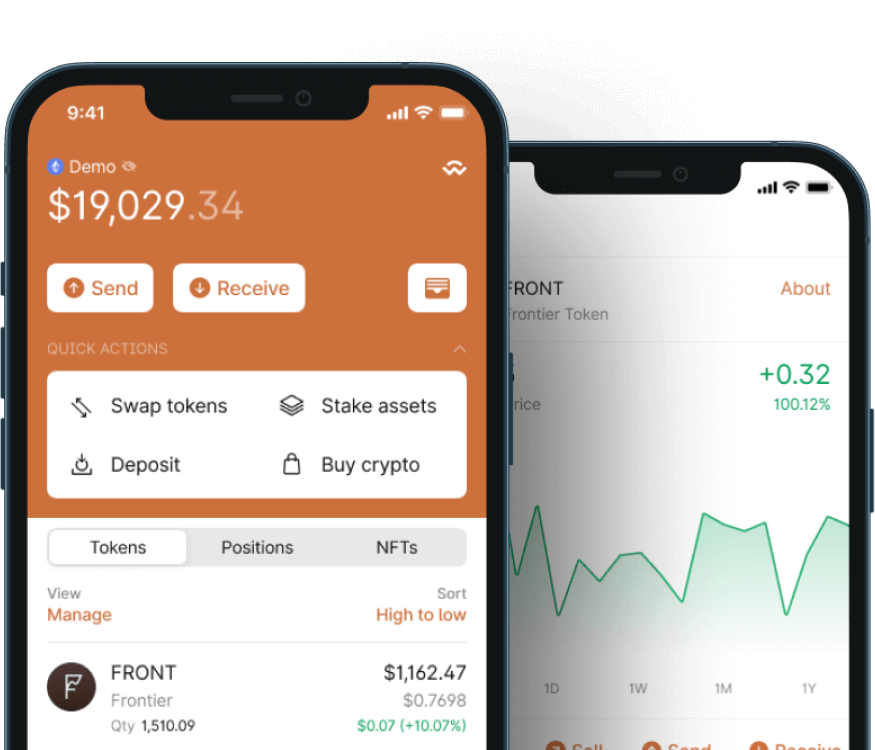 FRONT Audits
Both Quantstamp and CertiK, two of the most prominent leaders in blockchain security and infrastructure, audited the smart contracts for $FRONT. We fixed all high-level issues and acknowledged that $FRONT's smart contract contains the Centralization of Power ("COP").
Smart contracts often have owner variables to designate an entity with special privileges to make modifications to a smart contract; however, COP needs to be made clear to users, mostly depending on the freedom that a contract allows an owner (i.e., Vesting).
In the $FRONT token case, its owner is a multi-sig Gnosis-based wallet that relies on multiple signers to agree upon all transactions. In short, sudden changes to token vesting or malicious acts by a single actor are impossible. Read more in the following two audit reports below.

Quantstamp verified
September 9th, 2020

CertiK
September 11th, 2020